The most ambitious pandemic project yet, Dear Australia streamed over three nights. Robert Reid, Carissa Lee and Monique Grbec give us their thoughts

Part 1: Robert Reid
It's been unsurprising to see how hesitant the first steps taken by the bigger companies into the waters of the internet have been. A lot of companies have been making their old work available online, while Malthouse was able to employ a few playwrights and actors to create monologues written in response to the challenges of living that lockdown life.
Playwriting Australia has done much the same thing with Dear Australia, the main difference being that they've employed way more playwrights. Well, so they should, playwrights being their titular constituency; although passing the choice of playwrights to twenty five selected companies around the country exposes the structural flaws that plague Australian theatre to this day. As David Berthold, interim Executive Chair, told Richard Watts: "It certainly not a list of playwrights I could ever have come up with."
This is a problem of an organisation in transition, of course, but it does feel like an oddly arm's length relationship for PWA to have with its playwrights, even now. At least the choice was given to small to medium companies and not handed off to the majors like so much else, so that's a sign of hope.
The project itself is simple enough: invite 50 playwrights (two selected by each company) to write monologues for online broadcast that respond to life under COVID-19, to be are live streamed over three consecutive nights. The broadcast schedule takes some small advantage of the online platform – innovation, as always, forced upon us by necessity – by transgressing one of the habitual commercial boundaries placed on performance: its temporality. It's not often Australian theatre sees a single work that is performed over three nights. It's happened occasionally, but the budgetary constraints alone must give some pause to the bigger companies. Online you can do things like broadcast from 50 different locations over three nights.
Sadly, for me, I suspect that's what was most interesting about this project.
I tuned in for the first night, nights two and three being covered here by Carissa and Monique, so I can't say if my observations are applicable to all 50 works, but I noted a remarkable sameness creeping across them all. Each monologue talks about isolation, about social distancing, about how the virus is manifesting in the daily lives of Australians. Given the circumstances and the brief it's unsurprising, but it's not only the sameness of subject matter that palls.
It feels to me as if the choices offered here – the problems of form and content – have all largely been solved the same way. There's a sameness of thought, a sense of "phew, hasn't this been full on and can't we all relate", as if we've all been living through the same event in the same way. We haven't. As I write this in the laundromat, a poorly-scrawled handmade sticker on the machine closest to me screams that "the pandemic is a scam", which tells me that there's a lot more going on out there than these postcards are saying. (We removed that sticker before we left.)
For me, Dear Australia is kind of a wash. It's too much like self-care for the writing and performance community, which is no mean thing in itself, but in practice feels a bit too much like the hug we give ourselves when it's cold and dark and genuinely scary outside. A child's letter to Santa. A prayer of the powerless.
A few of the monologues rise above this for me. Nakkia Lui's The Night the Bleeding Stopped is sharp, clever and undeniable as ever. Due to technical difficulties, the monologue happened over the introduction slide. It meant that we couldn't see Miranda Tapsell speaking the lines; we could only hear her disembodied voice framing colonisation as an end-of-the-world story – which of course it is – contrasted with the bright orange of the title card.
It was the right decision to begin with Lui's monologue, leading from strength. The monologue that followed, On Xenia, written and performed by Elena Carapetis, was similarly smart, weaving the practice of hospitality with a tale of modern sorrows and ancient mythologies. Willoh S. Weiland's Hello Australia promised a lot with its visuals, such a great costume/puppet, but I struggled with the idea of the virus as a stand-up comedian. A little too "what if the virus could talk?" for me. It grabbed me to begin with, but I would have liked it to go somewhere.
I enjoyed Elaine Crombie's performance of Ellen van Neeran's Baby I'm Home a great deal too. Steve Rogers' monologue felt the most recognisable to me, a heartfelt portrayal of family stresses under lockdown. Ross Mueller, too, tugged at the heart strings with his story of intergenerational strain exacerbated by the lockdown (home schooling), although Mueller's is more sentimental – if that's your thing.
There are less successful moments. The conspiracy theory parody Ladies against Lockdown, and the satirical sale of racist graffiti as art, Our Lot 44, that don't quite make the leap from theatre to laptop. I think these would have been a lot of fun in a theatre with the actors and the audience (the laughter) in the room together, but as it is, they feel like they don't recognise the room. They're still playing to a crowd that now isn't there.
Overall, the experience reminds me of the Short and Sweet Festival. If you don't like this one, don't worry: another will be a long in a minute. It's also a bit like my experience of waiting for a bus. What I think is most striking about Dear Australia is the opportunity to see the work of so many people from all over the country, people whose work I might otherwise never see.
As much as we like to pretend that Australia is a modern nation and that participation in culture has no borders, the truth is that the focus on culture here is local, centralised and state-based, except for a relatively minor reciprocal relationship between Sydney and Melbourne that's born largely out of proximity. By showcasing playwrights from all over the country, Dear Australia demonstrates that the tyranny of distance really doesn't have to apply to our theatre.
This would be an excellent project to keep going after the pandemic. I hope with the next one they do something a bit more interesting.

Part 2: Carissa Lee
This collection of stories tells us of a foreign invader, a hidden danger. Sometimes it's the virus, sometimes it's the absence of touch. Sometimes it's the ugliness of people who try to control the marginalised.
The monologues open with Glenn Shea's If Only You Could Take A Step in my Shoes, with Kelton Pell. Pell's character already struggles to breathe; he gives in to anxiety, expected to stay inside their home while the deadly invader roams outside. But hiding from the ugliness outside isn't simple when hatred and harm are inside the walls that are supposed to keep us safe. Merlynn Tong's Skin portrays a toxic world outside, longing for a loved one's skin while being trapped inside with someone who harms her. This character, portrayed by Fiona Choi, decides that the only possible escape is to be freed from the skin that traps and isolates her.
The theme of separation from loved ones is present throughout these monologues. Jada Alberts' Little Sister reminds us of the continued dispossession of First Nations children, which has worsened with the closing of borders and forced division of First Nations communities. "The gates of your homelands are stood with blue soldiers," she writes. "They're bringing in body bags instead of supplies."
Tasma Walton delivers this monologue with the warmth of a sister trying to remain strong for her younger sibling, holding the pain that has been in the hearts of First Nations families for generations. The heartbreak in Walton's portrayal and the quiet anger in Alberts' words provide a space for the stories of these families, whose struggle with government-ordered separation predates the pandemic and will continue afterwards.
Alberts includes an important message for these children: that their families have not forgotten them, they are still loved, and that their country still waits for them while their families fight to bring them back: "Your mothers all miss you, your fathers all sing for you, your cousins are whispering your name. I know a place that waits for you. Your country."
Rachel Chisholm's For Once, delivered with raw anger by Shaka Cook, relays the frustration of First Nations people as a forgotten presence in this pandemic. The monologue begins mid-scream – the scream we all hear in our heads as we spend so much of our lives trying to explain to others why our lives matter, whether we're incarcerated or not, poor or not, in the white periphery or not. This monologue is written from a point of despair: the simple fact is that if our people die, everything about us dies: our languages, songs, stories, culture. "This is how our culture dies. Because people don't want to wash their hands."
In other perspectives, we see usually-privileged people taking notice of the world around them. In Stephen Carleton's Limbo, Belinda Giblin masterfully portrays a well-to-do woman stuck on a cruise ship eating crackers and drinking wine who's had a bit of time to reflect on things. She says: "It feels like the planet has paused and taken a breath. What happens when we breathe out? I feel like we were meant to learn something from this, do things differently."
I found this monologue interesting. I saw cruise ships as a sinister presence, the passengers as cranky, entitled boomers who shouldn't have been taking a trip in the first place. But I left the piece hoping that she'd be ok, and that her unconscious husband beside her really was just asleep.
At a more extreme level, Cook's Barry shows a well-meaning man going a bit loopy from learning about the damage we have done to the world. He delivers a powerful couple of paragraphs about the atrocity of Rio Tinto blowing up the ancient First Nations site, 10-year-olds in detention centres and First Nations people not being given a voice in the discussion about the well-being of our planet. But we see he's made a bit of an overcorrection in his way of thinking when he declares that he's going to collect leaves in the park and name them all, instead of going into work.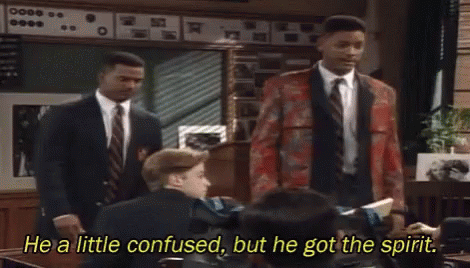 Although Old Mate heads into space cadet country by the end, I liked the idea that the virus has made humanity slow down. Fewer planes in the air, fewer people littering.
As a First Nations person I feel connected to country. I mourn for our planet, for the violence ripping it apart and abusing it. I really hope that our world is given a chance to heal, because it's the only way I can find any peace with this whole situation. I've been feeling the distance from my family, when I woke up alone in a hospital in a surgery, when I lost work, when family deaths left those who remain with their lives turned inside out.
While Carleton's Limbo marvels at the clearer skies in the world now, Jame's Taylor's The Server (performed by Kyle Morrison) gives us insight into a hospitality worker's experience with the general public, and suggests that this might be a good opportunity for people to check their privilege. An Oakwood Abattoir by Kathryn Marquet shows us an anti-vaxxer, anti-5G abattoir owner (played by John Batchelor) refusing to shut down his business despite positive Covid-19 test results from his workers, rallying his 350 workers through coughing fits. The monologue ends with him dropping dead. In a way, he embodies the HG Wells admonition: "Adapt or perish, now as ever, is nature's inexorable imperative".

Part 3: Monique Grbec
From the warmth and purity of this Dear Australia hug, Australia's brave find their voices in the silence of isolation. Part Three emerges from a post COVID-19 train ride. Written by Donna Abela, her poetics of deflection and protection are performed by Aanisa Vylet to reveal the claustrophobic loneliness caused by the pandemic of racism. How can we find the antidote to a virus of skin colour?
From public isolation, we move to a darkened room and Barbara Hostalek's message of hidden preservation. We see a mother, performed by Rayma Morrison, hunched inward, gently reading to her child, exposing the primal urges of fear and family protection. The story of the hawk and its nest, an animal fortress, is interrupted by loud bang, bang, banging on the door and muffled, seething aggression, and we remember that the only predator of the hawk is man.
As the stories continue, we see the burning heart of death become a woman's simpering hollow of need. The burning of damper reveals a dampening of expectation between mother and her incarcerated child. A woman who hasn't touched another person for eight weeks teaches us the value of the workplace. A protective dog disappears, its collar opened in silence, as a lonely man mourns the loss of companionship with Dolly the dog, Albina the dog's owner and his neighbours.
There's a Stepford epicurean devouring the luxury of time to cook, look and create. When she reads some diaries and remembers her youth she spirals into darkness and impending doom. She mourns lost vulnerability and sexuality. She mourns her ascension to privilege.
The series is rounded off with high energy hip hop performed by Danielle Cormack, Kamarra Bell-Wykes' text takes us to the night before lockdown and a birthday party, a last hooray for lost youth and the end of an era: "it can't come if we don't open our eyes." The pace was mercurial and fast and I wanted a slower flow. I wanted space to float in the rhyme and repetition.
The time and place emerged with grace and beauty in other monologues. Future D Fidel's piece injected us with mother love. Performed by Pacharo Mzembe, his soothing voice sang the blessing of our universal mother. "Rise and shine", she says. We are sunshine to the world around us, we are life. Our mother of civilisation speaks. Shine beautiful children, make this world the vision of your brilliance.
Then there's Tariro Mavondo's tragedy about the troubled young man who believes he started the virus. Powerfully performed by Carly Sheppard, he bleeds a painful story of self-hatred and self-harm, pleading to a silent mother: please, just tell me you love me.
The closing monologue, by Uncle Richard Franklin with Jack Thompson, swept us into an anthem of rising to the light, to better ways to better days. The video montage of the recent Black Lives Matter marches for George Floyd and Aboriginal deaths in custody was so far removed from the other portrait style monologues that it presented as a futuristic possibility. Rise up, rise up and together we will build a better tomorrow.
Dear writers and performers. Thank you for the postcards, the time you gave me from your hidden selves, the moments when your inner treasures breathed existence into me, taking me to the centre of your human experience. Thank you for sharing. Thank you for welcoming me into your homes, your secret safe spaces, your kitchens, lounges and backyards. Thank you for your generosity. I feel stronger, more capable. I feel reassured.
We are not alone.
Dear Australia: Postcards to the Nation. Commissioned by Playwriting Australia from 25 theatre companies around Australia. Performed live online on July 2, 3 and 5. Available on YouTube until September 1.