Fanfare! As we threatened, we have put together an exciting program of Melbourne Live Nights with our Stage Partners, in which you come to the theatre with us and tell us what you thought. This is Book Club for theatre: an informal chat after a show, facilitated by Witness.
The idea is to meet people, have some interesting conversations and, most of all, have a fun night out. It's perfect if you're sick of going to the theatre by yourself, but you're welcome to bring a friend. Our Stage Partners are providing discount tickets for our supporters, so big thanks to them all.
Live Nights are only available to members of the Witness community. If you're interested in booking, sign up to become an Individual or Patron supporter of Witness. It's only $10 a month ($15 if you want to give us some extra support) and gives you access to community events, our longform essays and features and the Witness podcasts.
We're sure there will be plenty to talk about after all these shows! We'll be sharing more details about these productions and the Live Night as we get closer to the date. Live Nights will be organised in the Witness Live Night forum.
MARCH: KEIR CHOREOGRAPHIC AWARDS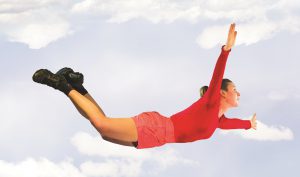 March 4-11, Dancehouse, 150 Princes St, Carlton North

A series of workshops for those uncertain how to approach contemporary dance, programmed around the Keir Choreographic Awards (March 4-11) facilitated by Dancehouse and Witness.
APRIL: PERSONAL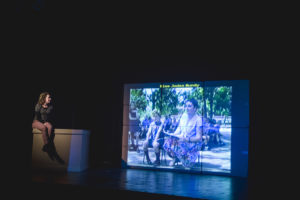 April 26, 7.30pm. Arts House, North Melbourne Town Hall, 521 Queensberry St, North Melbourne
It wasn't until Jodee Mundy was five years old that she realised the rest of her family was Deaf. In Personal, Mundy conveys an intimate story of her experiences as the only hearing person in a Deaf family. All performances are in Auslan and English. Auslan interpreters will be available for this Live Night.
MAY: THE BLEEDING TREE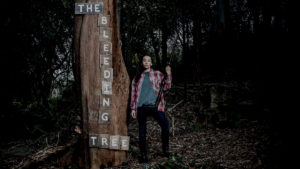 May 17, 8pm. Arts Centre Melbourne, St Kilda Rd, Melbourne
Angus Cerini's brutal play about domestic violence comes to Melbourne after acclaimed Sydney seasons at Griffin Theatre and the STC. A mother and her daughters have just welcomed home the man of the house… with a bullet. The only issue now is disposing of the body.
JUNE: FURY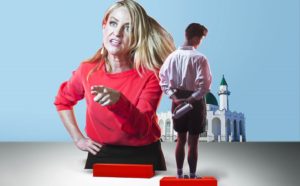 June 30, 3pm. Red Stitch Actors' Theatre, Rear 2 Chapel Street, St Kilda East
Joanna Murray-Smith's new play Fury pushes into controversial territory: where personal sacrifice and responsibility are pitted against political correctness, and "good" people must confront the limitations of their empathy in the face of terror.
JULY: MELANCHOLIA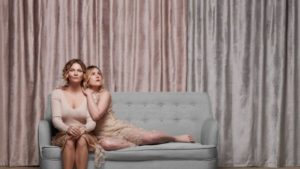 July 31, 6.30pm. Malthouse Theatre, 113 Sturt Street, Southbank
Lars von Trier's notorious film Melancholia , adapted for the stage by Declan Greene. On the night of her boisterous marriage—amid corsages, canapés and Clicquot—Justine quietly falls apart. The world will surely follow suit.
AUGUST: DYBBUKS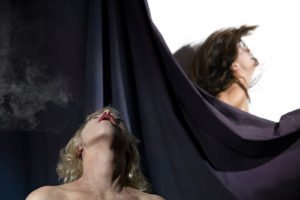 August 19, 5pm. Theatre Works, 14 Acland Street, St Kilda
This Chamber Made production evokes the many ways that the dead inhabit female bodies through language, voice, memory and desire. Dybbuks is a bilingual (Yiddish & English) contemporary theatre and music work created by Samara Hersch and collaborators.
SEPTEMBER: HELL'S CANYON

September 21, 6.30pm. La Mama Theatre, 250 Faraday St, Carlton
With Melbourne Fringe. Winner of the Rodney Seaborn Award and shortlisted for the Patrick White Award, Hell's Canyon by Emily Sheehan is a play that celebrates everything magical about being a young woman, the tenacity of teenage friendship, and our ability to transcend tragedy by reaching for the sublime.
OCTOBER: MELBOURNE FESTIVAL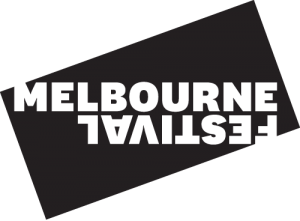 October 18, 8pm. State Theatre, Arts Centre Melbourne
William Forsythe's A Quiet Evening of Dance, from one of the most influential choreographers of the past century, is a suite of four works that showcases the depth and breadth of Forsythe's practice.
NOVEMBER: SUBSTATION

November 22, Substation, 1 Market St, Newport
A highly regarded verbatim play by the late Vicki Reynolds, The Bridge will be directed by Donna Jackson within a multi-media installation featuring video projection and design. The Bridge revisits the collapse of a giant span of Melbourne's Westgate Bridge in 1970 that claimed the lives of thirty-five workers.